Culture: The AbsoluteCare Way
We are passionate about our work and compassionate toward our people, whether they work here or seek our care.
Our Mission
To address our members' health and life needs in our centers and communities through our concierge, PCP-led care teams.
Our Vision
Health restored to all our vulnerable and chronically ill neighbors.
Our Values for One Inclusive Team
ACT2—Accountability, Caring, Trust, and Teamwork
Every day, we act to show:
Bringing Our Mission, Vision, and Values to Life
How do you create one cohesive, mission-driven culture when your teammates are in different cities and have disparate points of view?
You encourage, celebrate, and reward it.
(Pictured: AbsoluteCare's Stuff-a-Van Cold-Weather Gear Drive, 2021)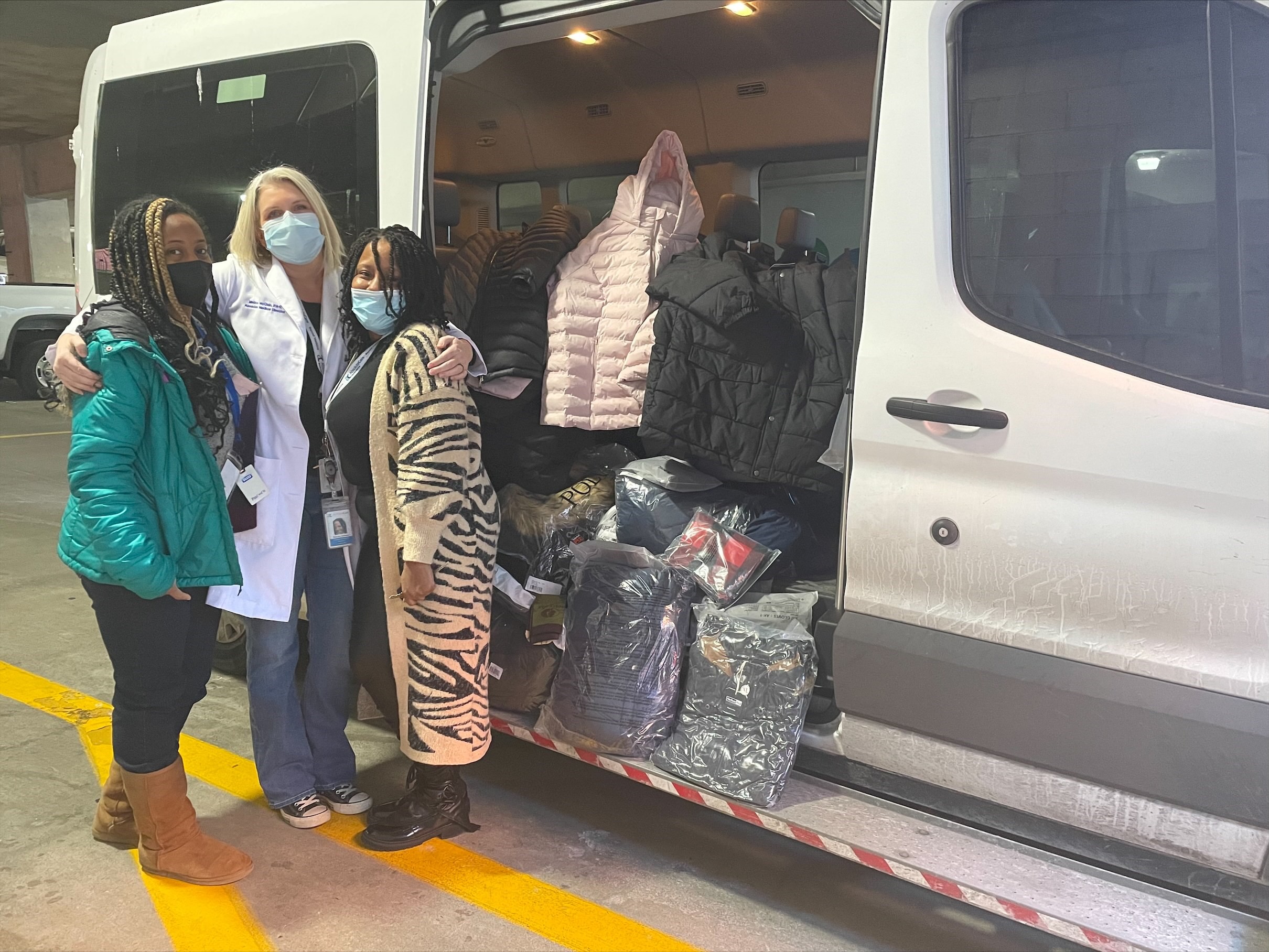 Living our Values
Because it's important that we have a collaborative work environment, we want to hear from our team members. Corporate leadership meets regularly with staff to discuss our strategy, learn what we are most proud of at work, and determine what we should do to improve retention and engagement. These conversations have led to many of our employee recognition programs and other innovations and improvements.
Caught Caring
Our Caught Caring program is all about catching coworkers in the act of caring, recognizing that teammate's valuable contributions to our company. Each month, we collect the nominations and tangibly acknowledge winners monthly, quarterly, and annually to show our gratitude for going #beyondmedicine.
Life Happens
Caring and teamwork compose half of our company's core values. Through the Life Happens fund, we ACT2 help teammates facing hardships. The fund is fully supported by AbsoluteCare's teammates and disbursed to those how face financial hardships due to illness, injury, death, and home damage not covered by insurance.
Engaging Teammates
Temperature checks aren't only for our healthcare members! We are listening—through listening sessions, townhalls, employee engagement surveys, and a variety of tools, we gauge how we are doing on the key themes of leadership, availability, and transparency; fairness; role clarity; and goal support. Through collaborative action plans, we address the survey results so that every voice is heard and personal and professional needs are met.
Diversity Councils
Diversity Councils at every location act as the voice of inclusion, diversity, and equity at AbsoluteCare. Ideas are presented a leadership time that meets monthly to examine these new ideas and determine how to bring them to life. We are committed to creating a work environment where our teammates can bring their whole selves to a workplace they enjoy—and know that they belong.