Emphasis on Care Beyond Medicine
AbsoluteCare is more than a place. It's our way. We go beyond medicine to care for our members, meeting them where they are, giving them what they need, and building long-lasting relationships rooted in trust.
Members who choose us as their PCP are assigned a core care team. Often, it's the first time a member has ever engaged with a dedicated PCP. This is important because seeing the same team regularly brings early detection of disease, comprehensive treatment of chronic illness, and preventive care.1
Members who keep their own PCP still take advantage of all our services (below), except our core team. However, we still coordinate all care with the member's PCP and can accommodate post-acute and same-day walk-in appointments.
Surrounded by Care
This PCP pod, also called the core care team, works in concert with our integrated and community teams.
Care in Our Centers
Core Team
• PCP
• 2 Nurse Care Managers (RN)
• Behavioral Healthcare Manager (LSW)
• 2 Care Team Coordinators (MA)
Care in Our Centers and Community
Integrated Services
• Utilization and Transitional Care Management
• Post-Acute Care
• Behavioral Health Management, Counseling, and Substance Use Treatment
• Pharmacy and Medication Therapy Management
• Same-Day and Immediate Care
• Advanced Primary Care Treatment – Infusions
• Diagnostic Radiology and Labs
• Infectious Disease Management
• Member Funds and SDoH Programs
• Member Relations and Member Advisory Council
Care in the Community
Community Team
• Community Health Workers
• New Member Enrollment Specialists
• Transitional Care Managers (RN)
• Community-Based Medical Providers (NP)
• Community Nurse Care Manager (RN)
• Community Behavioral Healthcare Manager (LSW)
• Transportation Driver
• Provider Relations and Quality Team
Care that Adapts
Health accompanies us wherever we go, no matter how we're feeling. And illness—whether chronic or acute, brief, or lengthy—is never convenient. That's why it's important for our care to go where it's needed. Our care adapts to our members' needs.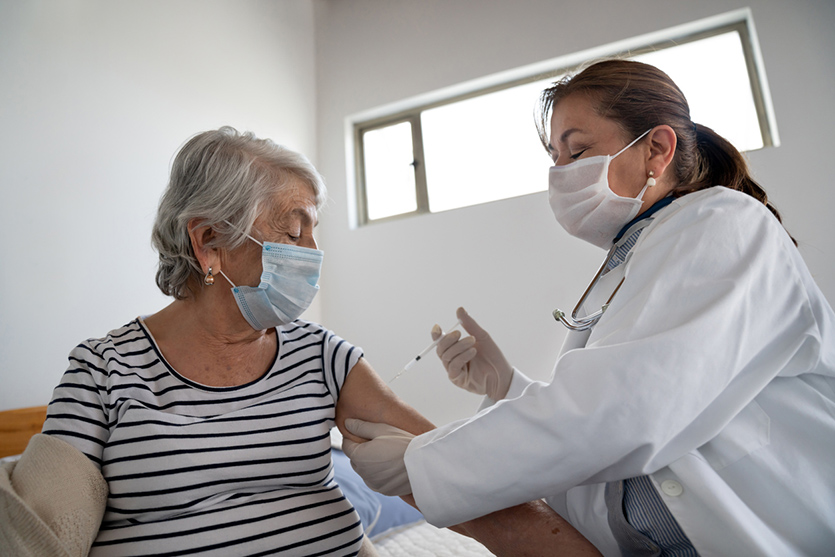 The AbsoluteCare PCP
Our members have a more personal—and personalized—experience. That's because our six-member pod serves a small member panel, with fewer than 12 visits per provider, per day.
We take the time to hear each member's story, to learn what has happened to them, and to begin earning each member's trust. Same-day and walk-in appointments enhance that trust.
Each member is assigned a primary point of contact (Care Team Coordinator, Nurse, or Behavioral Healthcare Manager), who handles all member questions, triages their needs, and coordinates care. The primary point of contact advocates on behalf of the member and assists with medical, behavioral, and social issues. Through regular contact, even between visits, we can build and maintain trusting, therapeutic relationships.